Supreme Court turns down a plea for postponing NEET exam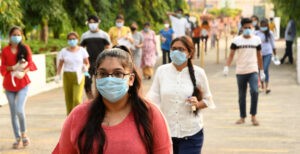 No change for NEET EXAM, it will be conducted on the scheduled date itself (September 12). The verdict of the Supreme Court is a stress relief for the students. The court dismissed the plea of a batch of students who contended that the NEET 2021 will be clashing with other exams. The court said it does not want to interfere with the process and it will be "very unfair" to reschedule it.
Everything happens according to time and situation, so we have to be more confident to attain all kinds of circumstances. Obstacles will be there till the end of life so we have to overtake that distasteful situation. Students need to focus on what they studied and mark the OMR sheet without making a single mistake. So, go with the power of the mind and attend the exam without making mistakes that enable you to attain your dream.