Course
Brilliant Tuition Classes 8,9,10 (BTC)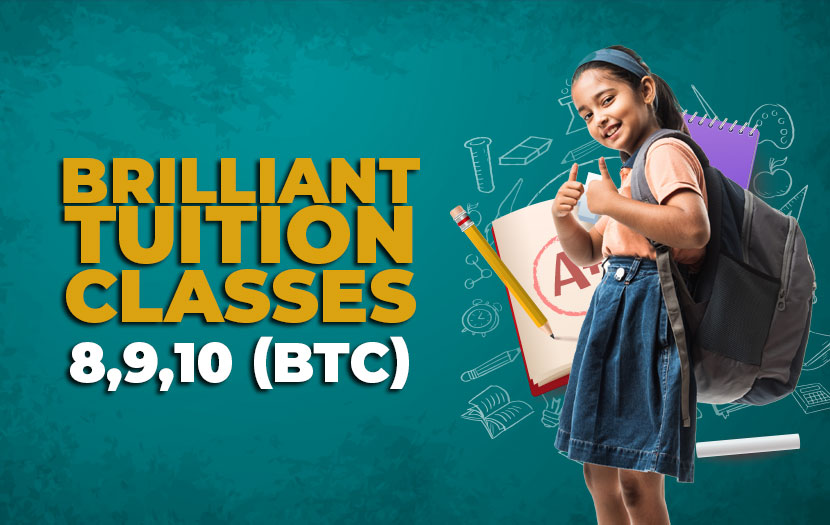 ABOUT BRILLIANT
Established in 1984, Brilliant Pala has been providing excellent coaching facilities for Medical and Engineering Entrance Examinations. The Brilliant Study Centre is the numero uno among the enumerable entrance coaching centres across the country. The Brilliant with motto " Chiseling the Brilliants" provides ample opportunity for self- development and a platform for refined life standards. The Brilliant has a variety of coaching programmes which includes coaching programme for various state and national level medical and engineering Entrance examinations including NEET , JEE Main& Advanced. We have Brilliant Foundation Programme (BFP) in which we are giving intensive training to school students from Class 6 to 10 Brilliant with 38 years of rich experience is now launching a new venture "The Brilliant Board Plus Tuition Program(BPTP)
As we all know the world is passing through unprecedented times. The Covid 19 pandemic has derailed the academic activities across the globe.
During these unprecedented times with three plus decades of honest experience is proud to announce the BRILLIANT SCHOOL PLUS E-PROGRAMME (BSEP).
The BSEP is envisaged to give intensive training in science and Mathematics to students of Class 8 to 10 thereby enabling them to score very good marks in
CBSE/ICSE/ STATE Board Exams.
Course Details
Target Group

Students Studying in Class X

Admission Time

Admission Started

Admission Criteria

Students Studying in Class IX